Your Shopping Cart
{{ item.variant_title }}
QTY: {{ item.quantity }}
Price: ${{ item.price / 100.0 }}
TOTAL ${{ cart.total_price / 100.0 }}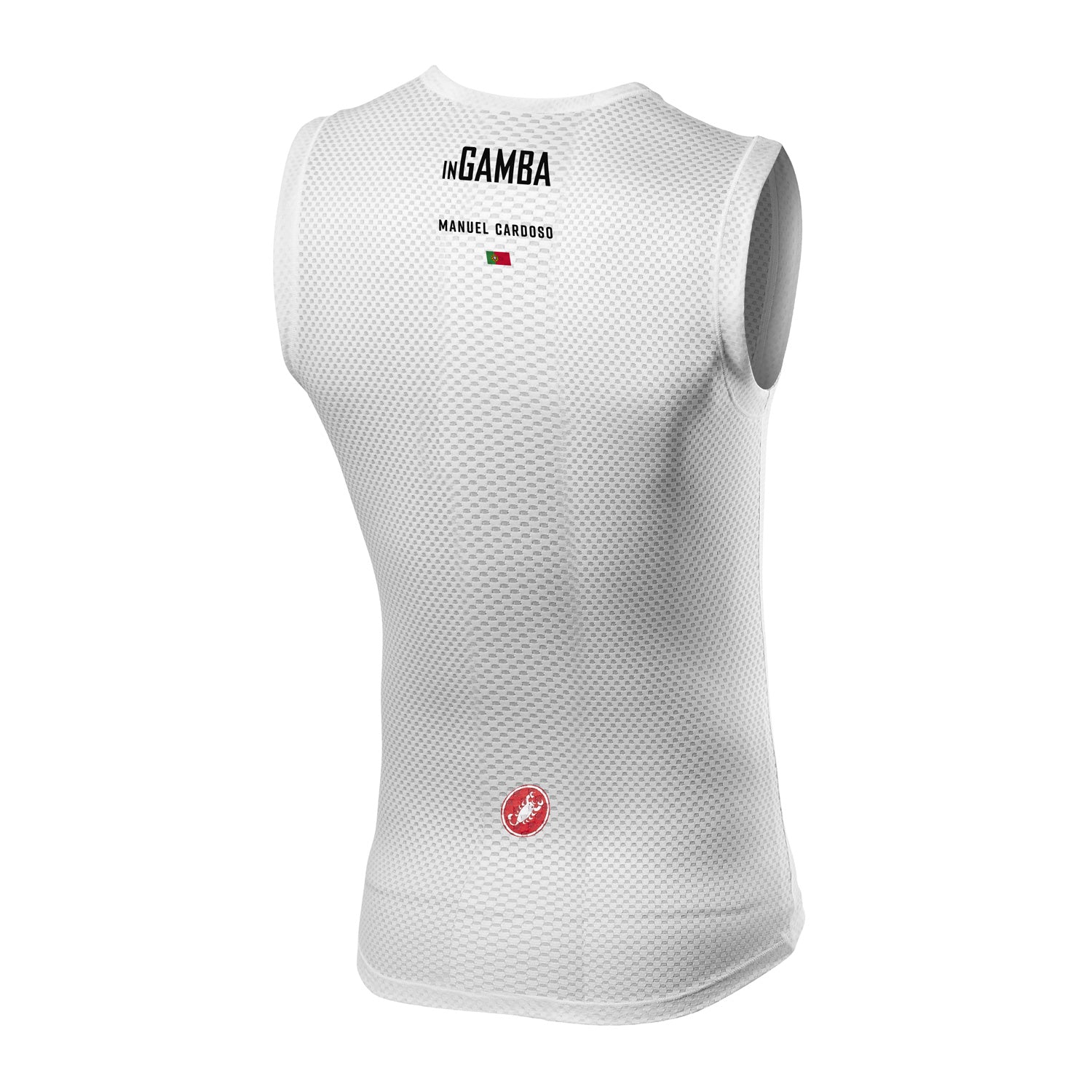 Castelli
Manuel Cardoso's "Já Foste" Base Layer
"Já Foste" is a typical Portuguese idiom, born out of the country's deep cycling culture. 
Part gibe, part statement of fact, it's hard to translate directly into English, but think of it as a way of saying to someone: "You're done." It's what you might hear from our star sprinter Manuel, right after you attack... and just before he leaves you in his dust. 
This is a limited edition product that we've created to support one of our favorite people who has been an integral part of the inGamba experience for years.  


WEATHER CONDITIONS
TECHNICAL FEATURES
3D mesh fabric for excellent moisture management

Sublimated print graphic

Waist hem stays flat under shorts
Click here to view the full Castelli x inGamba catalogue